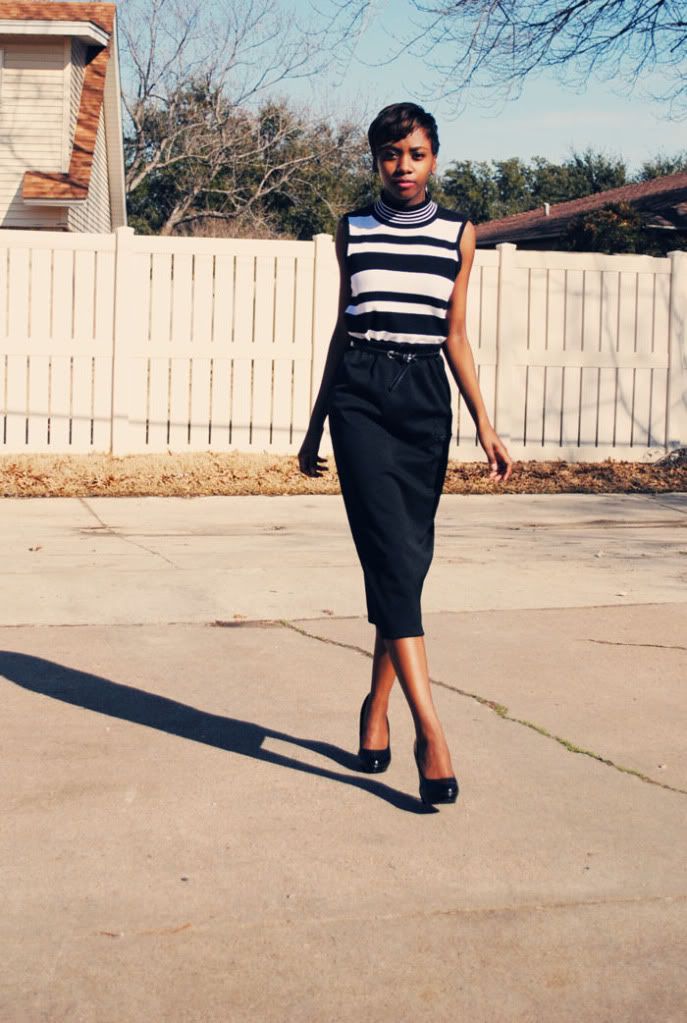 Forever21 leather jacket, sweater and skirt from thrift, Forever21 heels
I love these shoes, but they're a bit too big. Without the straps that wrap around the ankle, they're a bit complicated to walk in. I made a mistake by slapping on some lotion before wearing these heels, my feet were sliding like mad!
I've realised that clothes shouldn't be taken so seriously. I really want to begin experimenting with different shapes and textures and forms.