Happy New Year's everyone! I didn't do anything fancy last night, but I did watch celebrations on television.
I don't make resolutions, but I have to this year.
Put more effort into my closet
Put more effort into my blog
Put more effort into patience
EFFORT!
I visited my cousin Sonia today in her suburban home, far beyond the city. She invited our family to come eat and the food was good. There was rice and gravy, which I'm crazy about. I had a good time. After eating, I went shopping with my aunt and her daughter (my college bound cousin!).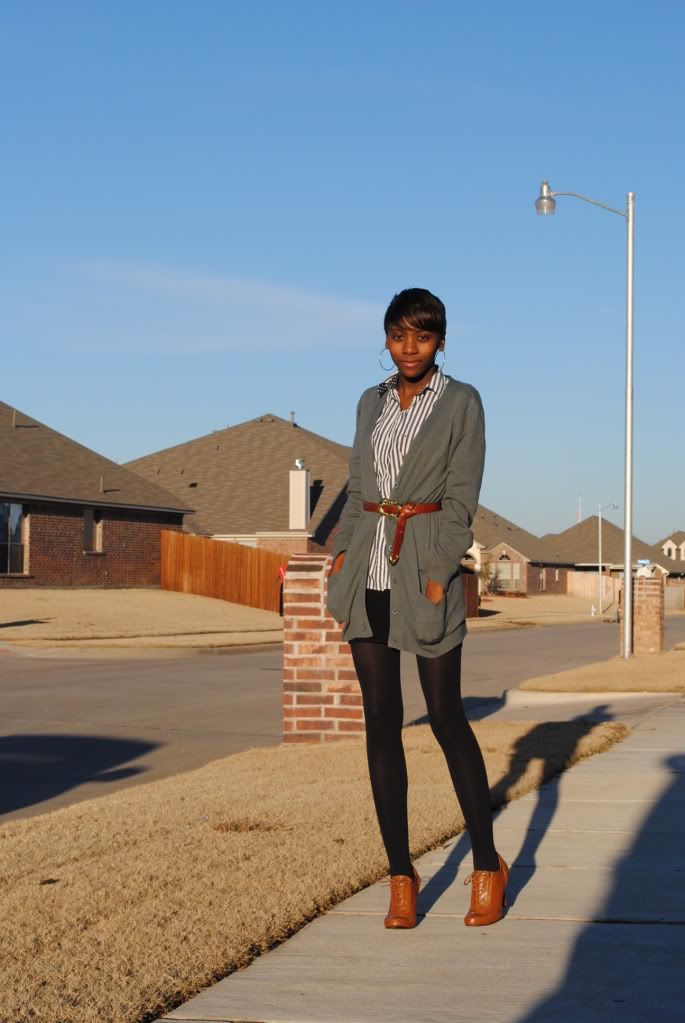 Forever 21 cardigan, button down from thrift, American Apparel dress (worn underneath shirt), belt from thrift, Forever 21 oxfords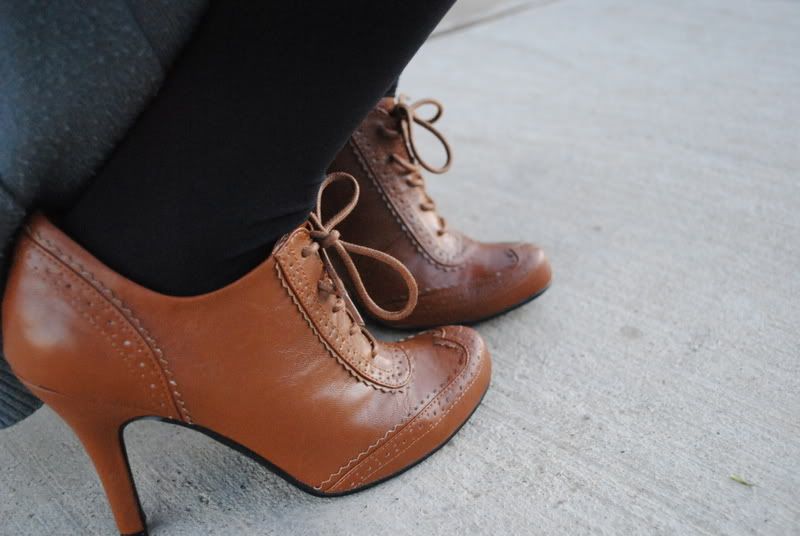 I absolutely adore these heels! They make my feet look small. :) But they're amazing, and I feel like I leave magical clicks with every step! They're a snug fit, I suppose nobody tried them on in the store. While riding in the car, I felt like my circulation was cut off in my feet! But after giving the shoes a second chance, it felt as if the shoes were made just for me. Either they stretched out, or my feet got used to them.