I've been having dreams of being unprepared for things. A couple of days ago I had a dream about being unprepared for a play. Last night I had a dream of being unprepared for a fashion show. In my dream, I was the coordinator, but the opening night of the fashion show, I had no clothes, I barely had any models--it was a nightmare.
This is Sunday's outfit, I wore it yesterday.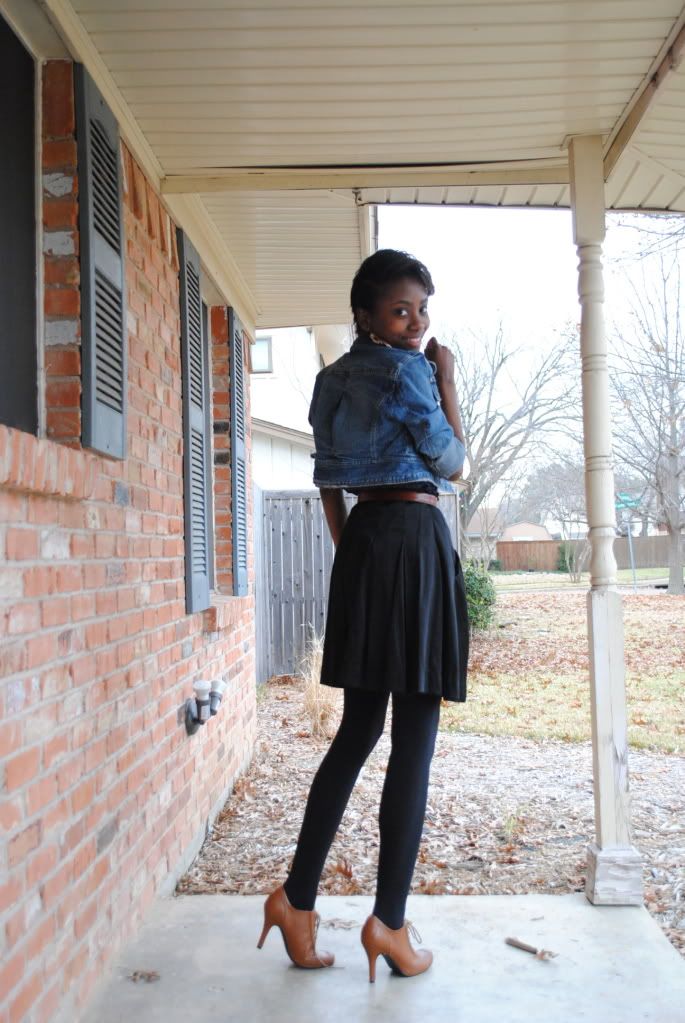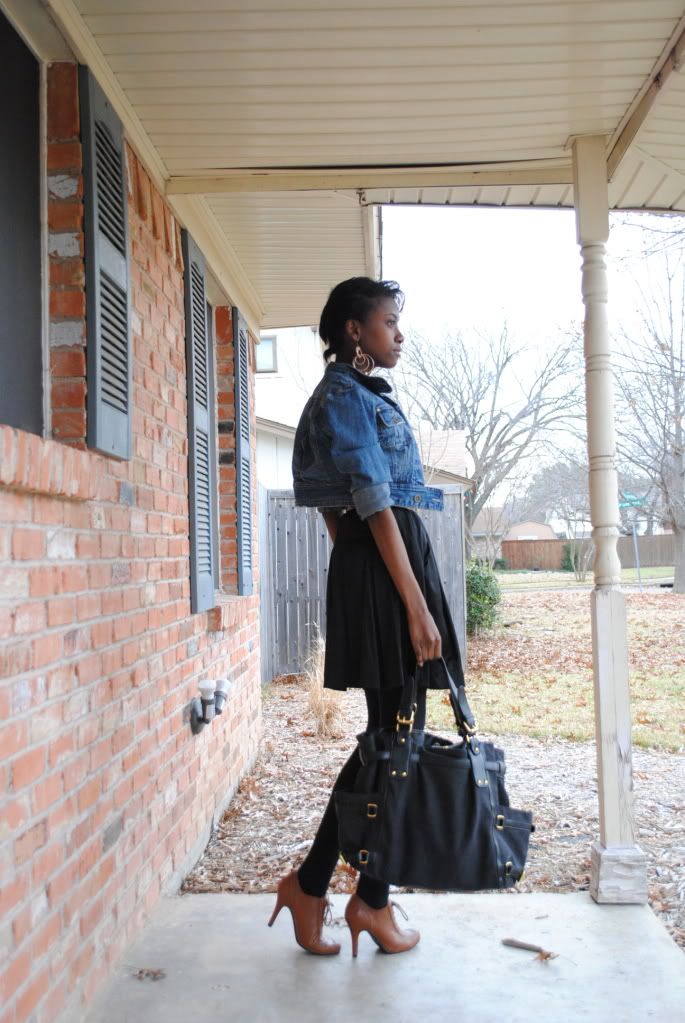 I don't know where I got the denim jacket. Its really old. Blouses from Macy's, Forever 21 skirt and shoes, and my trusty belt from the thrift.
Ugh man. School starts tomorrow. I don't want to go, I've enjoyed my break. Now I have to return to nagging students and teachers and my worst enemy, uniforms. I hate DISD.
Well, I have to get the last of what I need to do for school done.
Goodnight!
-Tiana