I haven't really taken a few fun photos of myself in a very, very long time. I used to have fun doing this all the time but I just stopped I guess. This is what I wore to work today.
I haven't been able to get myself out of high-waisted styles lately. I find them entirely more flattering than regular waist. They put more emphasis in my small hips and make them look rounder, which I love. I want more!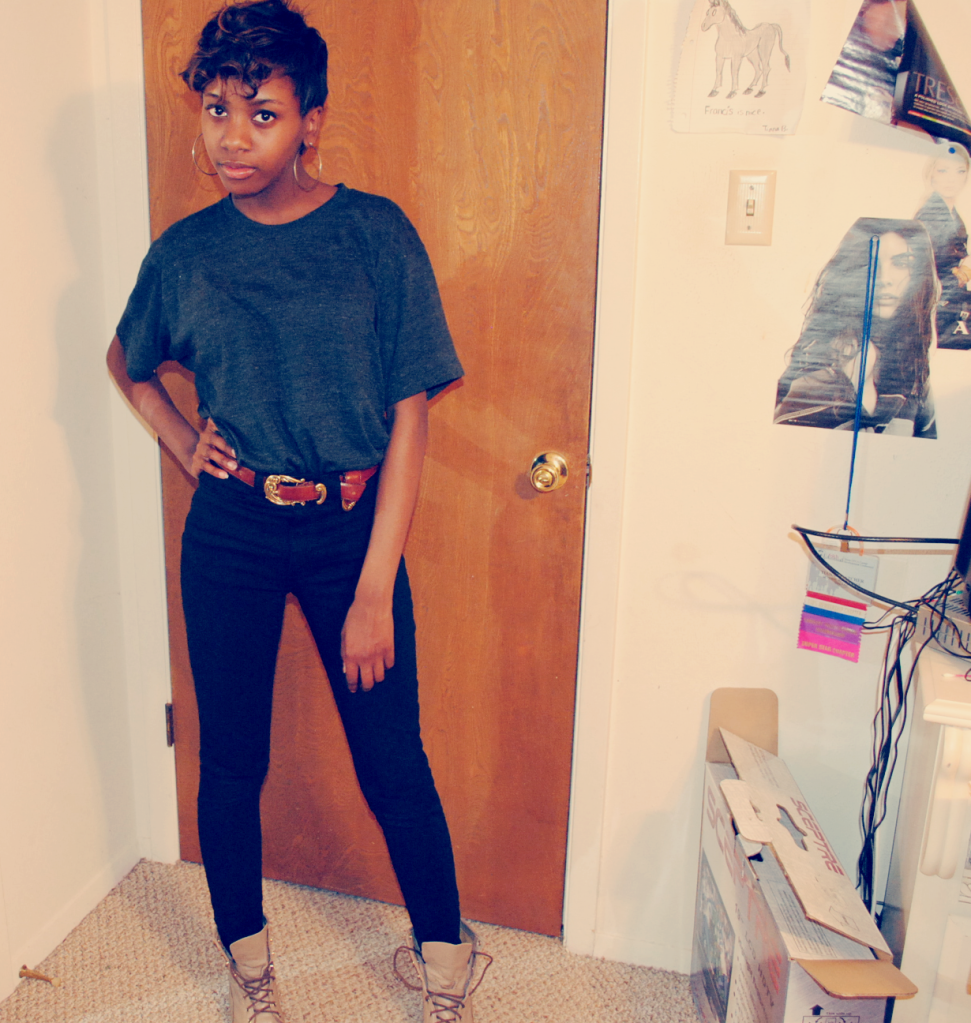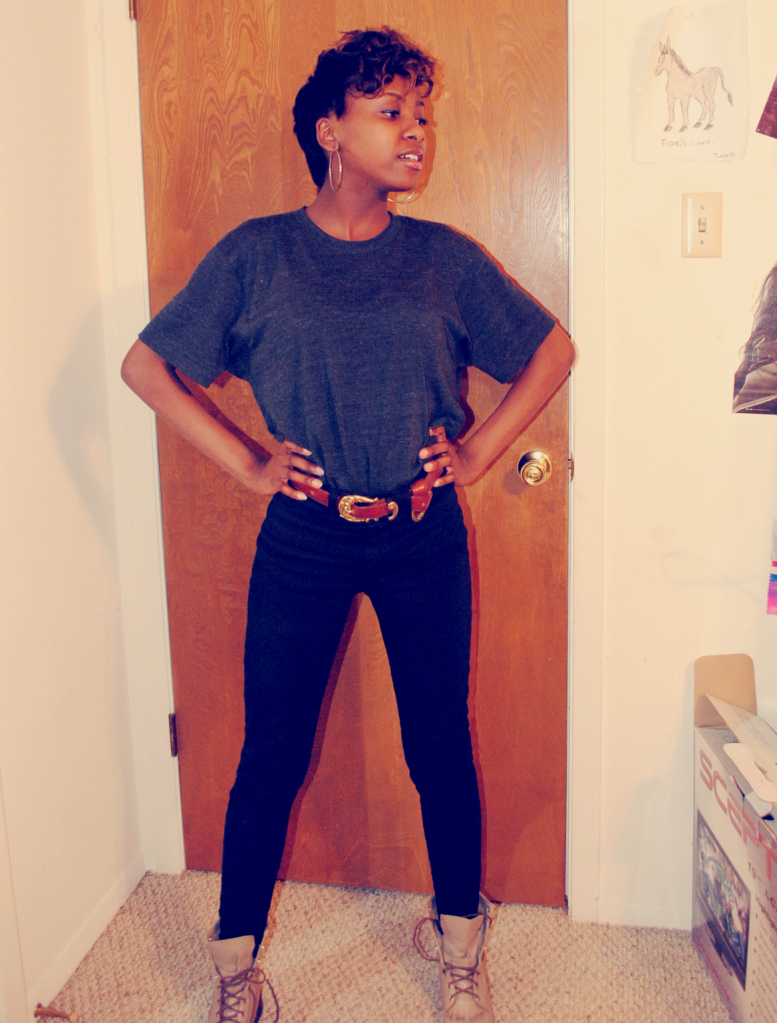 Tri-blend shirt and jeans, American Apparel. Boots from thrift.