So, I did end up getting my hair braided, but it turned out to be disaster. It was styled completely wrong. Nothing went as I had pictured it. I took them down the next morning. They were already coming out by then, anyway!

So now that braids aren't an option right now, I'm headed to the salon first thing in the morning and starting at the basics of hair care! I might have to chop my hair off to get rid of the breakage and the damage from the hair color. So be it!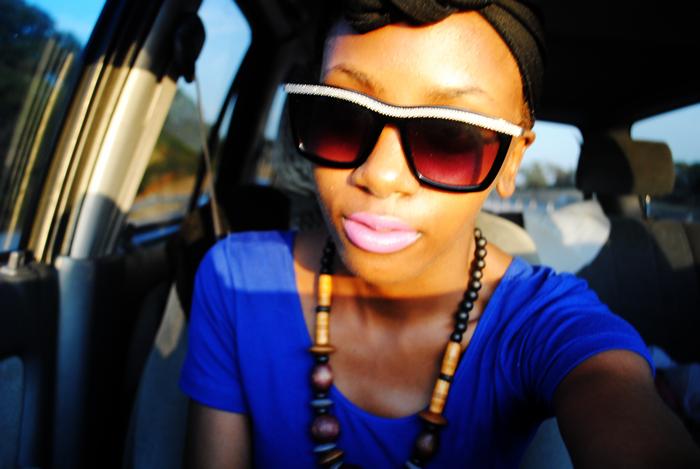 I love wearing this wrap on days I don't feel like doing my hair, or if I just want a different look. It makes me feel pretty elegant. Along with the scarf I'm wearing an American Apparel crop top, a second-hand skirt and Steve Madden wedges.