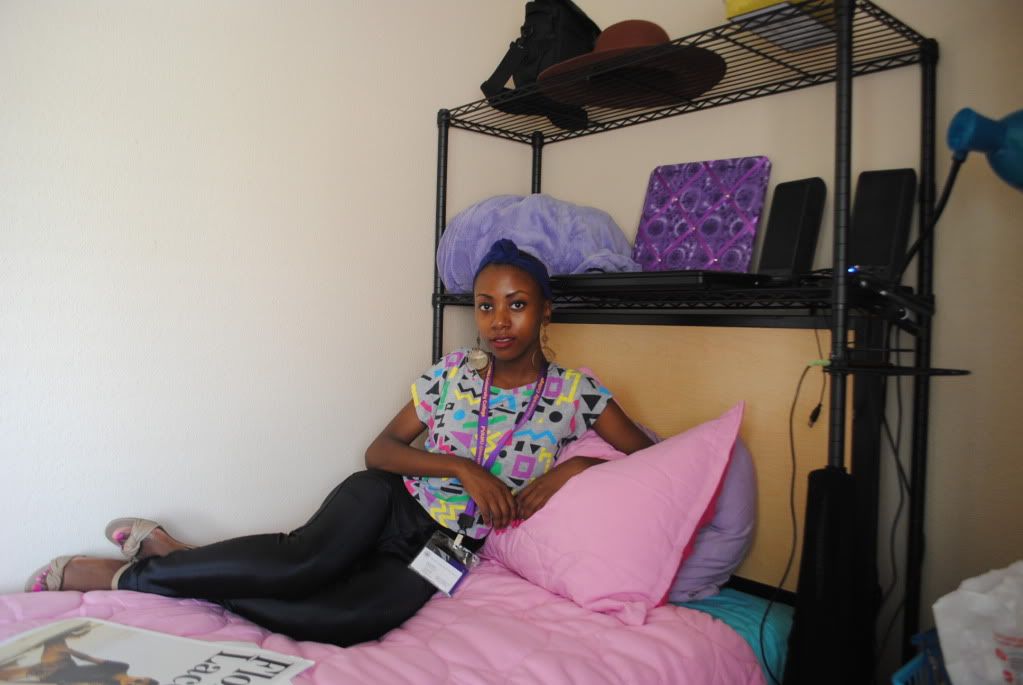 My family happily moved me in to my dorm room yesterday afternoon in blazing hot Texas sun. We had lunch afterwards then they dropped me off to start this new experience on my own. So far, it's pretty cool. My roommate i nice, I love my room: it's clean, organized and it's way better than the room I have at home.
This week is Panthercamp: Freshman Orientation which consists heavily with speakers telling us what is yet to come for our first year in college.
But other than that I'm extremely excited and surprisingly, I'm itching to get started on my studies!
I'm wearing a Forever 21 crop top, American Apparel disco pants, Forever 21 sandals and an American Apparel twist scarf.