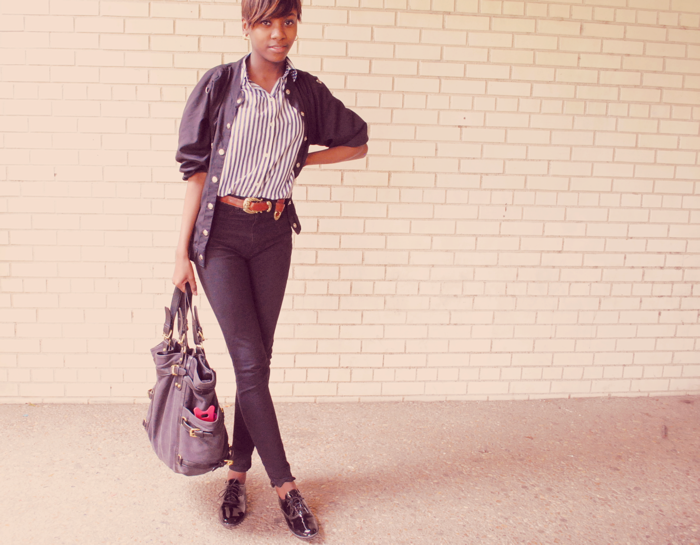 My head looks huge in these photos.
Jacket and shirt from thrift, jeans and shoes from American Apparel, and bag from Forever 21.
I was wearing these shoes the other day, and this girl asked me, "Do you wear those shoes to dance, or do you wear them just because?"
What?