I went on a date with my boyfriend tonight. We had a great dinner at Pei Wei and then caught a movie. We watched "Friends with Benefits" and it was way better than I thought it would be.

This is what I wore.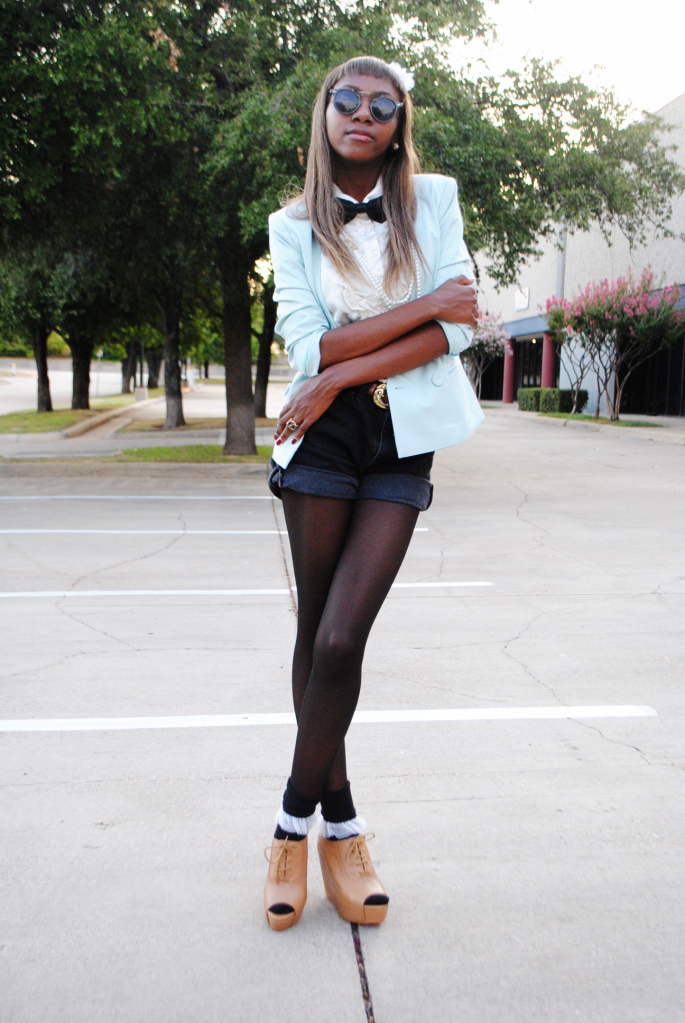 Forever 21 Mint Blazer, white ruffled blouse, thrifted black jeans, backseam tights & frilly girly socks from American Apparel, and Forever 21 wedges.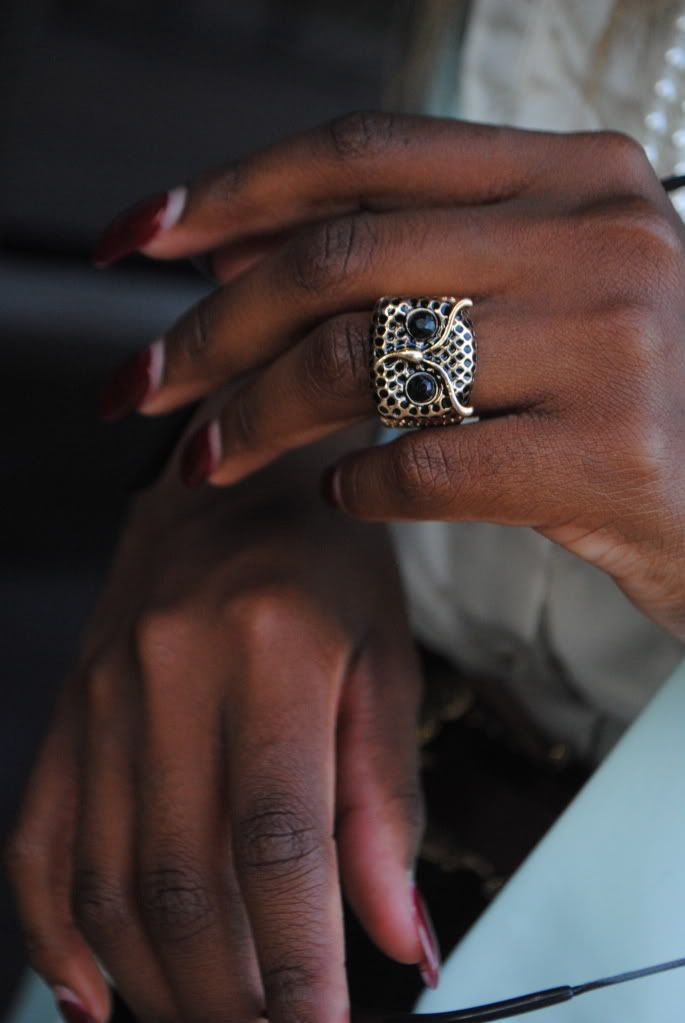 I used to hate the frilly girly socks look, but I've really gotten into it lately. I have a white pair and a black pair. I'm also getting really into socks and heels. When I shop, I make sure my heels fit well enough to wear with socks. It's something I never really got into and I'm now excited to try it. I've also gotten really into platform wedges. I can't get enough. Anything with a chunky heel has my attention right now.